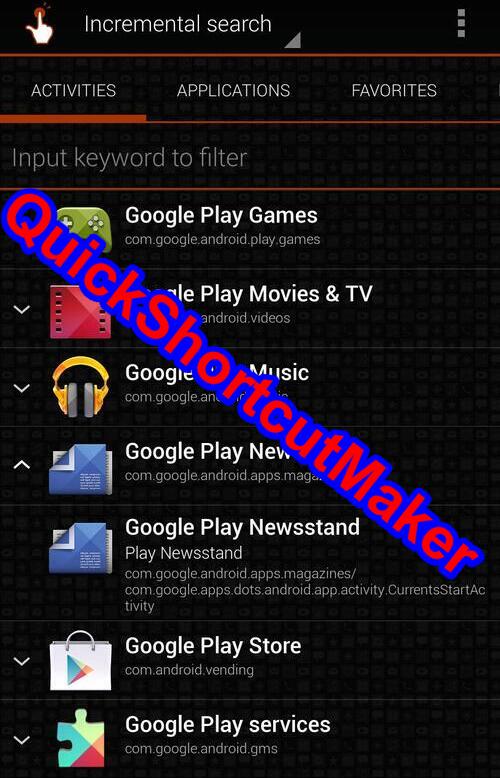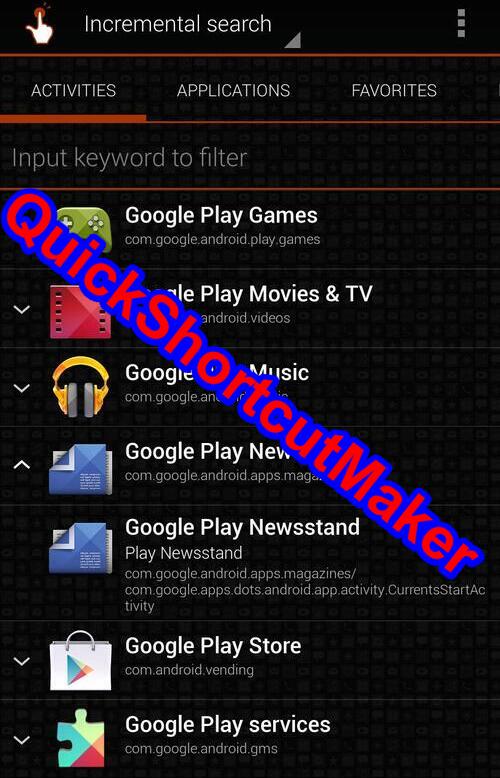 If you are here for this post, it means that you are searching for the Quickshortcutmaker Apk. Am I right? If yes, then you can download the latest version 2.4.0 of Quick Shortcut Maker APK.
This app is one of the most effective and best android apps for you. Basically, this Quick Shortcut Maker app allows you to create shortcuts for various apps on your Android device.
I think some of you do not know about the quick shortcut maker app that means "what is quick shortcut maker apk and how it works".If so, then In this post, we have covered everything you need to know about the Quick Shortcut Maker app.
What is Quickshortcutmaker APK?
Quick shortcut maker apk is an application for Android that allows you to create shortcuts for hidden applications on Android devices. In addition, this application allows you to process any action. For example, it allows you to create WhatsApp, Instagram, or Facebook shortcuts just like copying your folder on your desktop.
You can customize any application shortcut icon and you can choose the icon style, theme, and shortcut name.
You can easily access application settings, tools, menus, and other features. QuickShortcutMaker apk is very useful for users who need to access the app quickly. The free QuickShortcutMaker download is very easy to use.
How to create Shortcuts with QuickShortCutMaker APK
First, you have to Long-tap the home screen.
Then you have to tap "WIDGETS".which will appear when you long-press the home screen.
Then in widgets, you have to again Long-tap "Activities" which has the QuickShortcutMaker app icon.
Now drag the widget somewhere on the home screen to launch QuickShortcutMaker app.
Now Select an activity, edit it, and then tap "Create".
A shortcut will be created for you.
This is how you can create the shortcut easier.
Features of QuickShortcutMaker Apk
Search Filter:
This app has an easy search filter that helps to find out the exact app from your device.
There are two types of search Mode:
In the Quick Shortcut Maker app, it has two search modes; standard and growing search mode.
History: 
This application allows you to verify your search history through this application.
It has an attractive Theme:
This app offers many varieties of themes like Nova / GO / Hall / ADW / LauncherPro / Apex and many more.
Create a Favourite List:
Users can create a list of favorite activities which they like to do daily. 
With the help of this app, you can easily customize all the icons of the various app on your android device.
Language Translation system:
This app also offers a various language translation system which helps them to understand in various language. It including Italian, Indonesian, French, Arabic, and many more languages. 
It doesn't need any Permission:
You do not need any permission to extend the feature on Android devices and it is safe to use 
App Feedback:
The Quickshortcutmaker app authority allows feedback about the app. Users can share the user experience with the shortcut maker.
Customize:
The Quickshortcutmaker app also gives you a nice feature i.e., you can customize the icons of the app according to your need. You can change the icon type, their name, style, and much more.
How to download QuickShortcutMaker APK for Android?
You can download the latest version of the QuickShortcutMaker APK 2021 for your android device from here and free of cost. Just you have followed these steps given below to install QuickShortcutMaker APK.
Step 1:First, enable 'Unknown Sources' from your device settings. Follow the steps below to activate: Settings> Security> and enable Anonymous sources.
Step 2: Download the latest application version QuickShortcutMaker from this site by clicking on the download button.
Step 3: Once you have downloaded the latest version of QuickShortcutMaker, you can now install the app by tapping on the install button. Open the application and enjoy.
How To Download and Install QuickShortcutMaker APK for PC or Windows Devices?
You can also use Android apps on your PC by simply installing a PC emulator. The best Emulator Known by everyone is BlueStacks.
First of all, you have to download the BlueStacks app on your PC or any Windows device.
After installing the app of blue stacks register in it. After completing all the process search for QuickShortcutMaker APK in it.
You will get the list of APKs available on your device screen.
Install the app with the help of blue stacks and enjoy using it. These Emulators helps you to use mobile apps on a PC.
Now, you got to know that you can download and use this app on Android devices and Windows devices. You cannot use this app on IOS devices. The developers still have not generated the IOS version of the app. Don't worry about that you definitely got many other alternatives in IOS so go for them.
Conclusion:
QuickShortcutMaker APK is the best app that can help you to make shortcuts for the different apps. If you make shortcuts you will easily navigate to different apps. The app is small in size and runs very fast on every device. You will not face any problems while using this app. The app easily makes shortcuts and you can also customize icon style, its name, and much more. This app allows you to customize the app according to your need. As we know customization always makes things good, so your mobile shortcut icons will look great. The app has a good interface that will help you to make different customized icons. You will see all the installed apps of your device on the main screen of the app you can select the app that you want to see on the shortcut menu directly from there.
This app is available on the Play Store you can either download it from there or you can download the app from different other sites on Google. You can also download the app from the link given above. If you really wanted the shortcut of different apps then you can download the app easily from the link given above.
Also, check and download Real Cricket 19 APK.