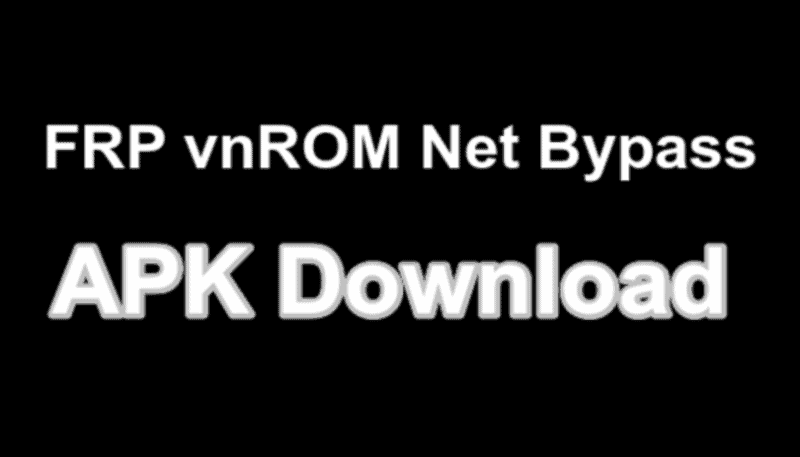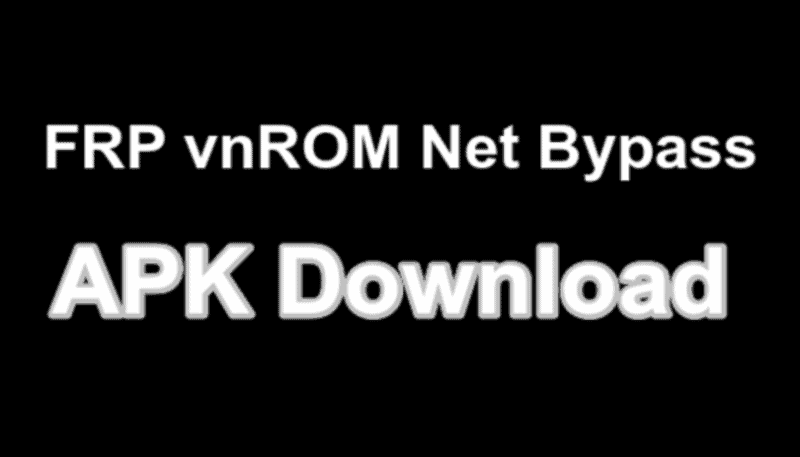 FRP vnROM Net bypass APK is made to bypass all google accounts. If you need a tool that can bypass all the google account from your path then you are at the right place. All the FRP tools are checked and updated just to bypass all the google verification steps.
As sometimes we get irritated by the verification steps and google account logins, so we need a quick login or sometimes we don't want to share our information everywhere. So, we need the FRP vnROM net bypass app to solve this problem. FRP bypass is the best tool that you can use to skip google factory reset security. In some cases, you forget the password, or sometimes the username, at that stage this app can assist you.
Google Factory Reset Protection is the security model that helps you when your device loses, it provides you the next level of security.
Features of FRP vnROM Net bypass APK:
FRP vnROM Net bypass is user-friendly and easy to use. The user doesn't need some technical knowledge to use it. He/She can use it just by having some basic knowledge.
Using this app you can get rid of all the google lock in your smartphones in a few minutes.
You can use this App on any device and it is easy to use.
You can remove any account lock by this app. Get the APK, install it and start using it. FRP vnROM Net bypass tool does not use any additional tool, it alone works fine.
How to Setup FRP vnROM Net bypass APK?
Initially, download FRP vnROM Net bypass apk newest version from our site.
If you're a newcomer to the procedure, you need to allow anonymous sources through your preferences. To empower anonymous resources, go to settings > safety and click to empower unidentified sources option.
Then, wait a couple of seconds for the installation to finish.
Once the setup is done, you may now have access to a device's preferences menu.
open the settings and choose the rear and refresh option.
Click here on mill data choice and click on reset apparatus or delete.
The aforementioned measure will delete your files, configurations, system and program information, and other information with your Google account.
restart your device and reboot it to use it for refreshing.
HOW TO DOWNLOAD AND INSTALL APK FILE? (FRP vnROM Net bypass APK)
First, you have to discover an APK file you want. Search online for an APK document and download it into an easy-to-find location on your computer (such as your desktop).
Before you can install it on your phone you will want to make certain third-party apps are enabled on your apparatus.
Visit Menu > Settings > Security > and assess Unknown Sources to Permit your phone to install programs from resources Apart from the Google Play Store.
Newer versions of Android do things somewhat differently. Prompted to allow your browser or file manager to install APKs the first time you attempt to do so As opposed to check a global setting to allow installation from sources.
Conclusion:
The app is used to bypass different google accounts. At this time sometimes it's hectic to go through different processes to sign up in different apps. FRP vnROM net bypass helps the user to bypass those sign-ups easily with a single click. You just need to download the app and set up it. Most of the time we don't want to share or give permission to our personal information. You can also get rid of this stuff easily with the help of this app.
Download the app and enjoy the different features. If you want to download Torrent Search Engine then click on it.