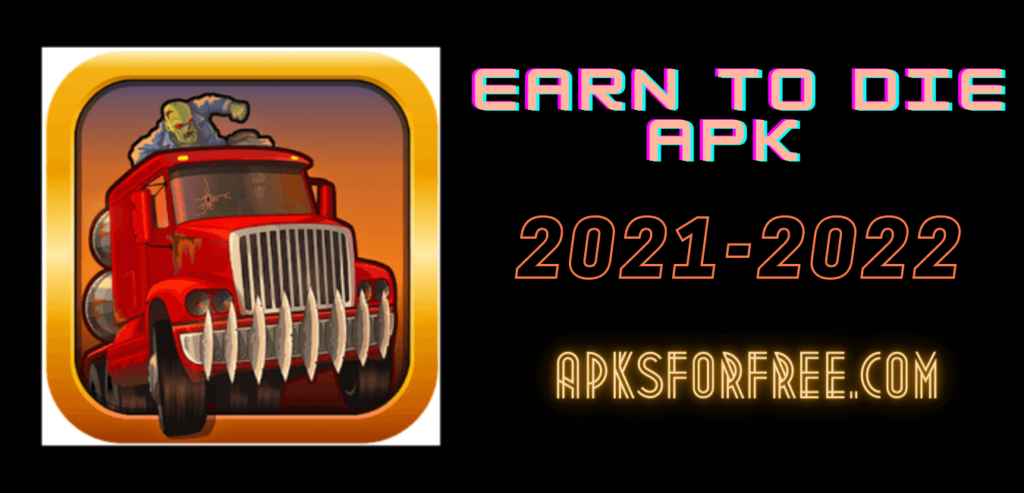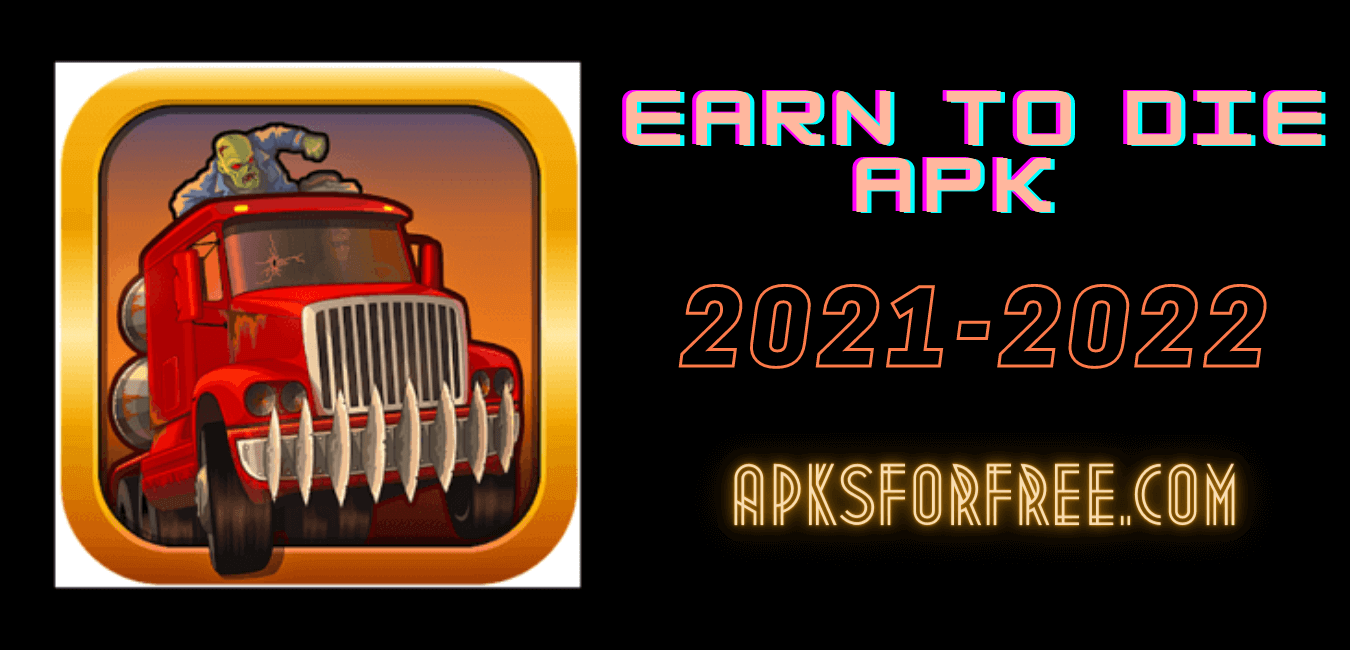 Earn to die APK is a famous 2D mobile adventure game with over 200 million plays. It's available to download for Android and iOS platforms. A simple yet exciting game where you need to drive a car in a desert through a zombie apocalypse and reach the end destination. 
Like any other adventure game, earn to die also provides different maps, props, vehicles to make the game more engaging. We will learn more about the gameplay in this Earn To Die APK review. 
What is Earn To Die APK?
If you love to play zombie games, then Earn To Die is a must. The game provides simple graphics and runs smoothly on any 4+ android device. It's a combination of zombies, car racing, and adventure games. This game is available for both Android and IOS.
Earn to Die APK Game Features:
Earn to die is not only a car racing game, but you can also earn cash in the game to purchase products like guns, spiked frames, or boosters to enhance your car to withstand the heavy zombie apocalypse. Some more exciting features include. 
1. New cars 
The game provides 8 new cars to play also includes a race track and a school bus. Even you get multiple options to customize your vehicle by purchasing different items from the amount collected in the game. It's pretty interesting to see a car and collect the amount to buy it later. It's one of the reasons why people stick to this game.
2. Short on cash
Your character in the game got stuck in the desert with a minimum amount, and he doesn't have money to purchase the props or upgrade the vehicle to fight zombies. So, as you play, the game rewards you with cash which you can use to buy props, upgrade or customize vehicles.
3. Gets harder
Like other games, earn to die also gets more challenging with each level. You get more intelligent zombies, vehicles, and other items that become harder to purchase.
4. New story mode
The game introduces a brand new and extended story mode where you can even drive cross country during a zombie apocalypse.
5. Championship mode
Playing alone can be boring so earn to die introduced a new championship mode where you can challenge your friends and be the best one out there.
6. Multiple versions
The game comes with multiple versions, and till now, 3 parts have been released. With each new sequel, the game introduces something new. The 2nd part releases a brand-new story mode, and the third part of the series comes with new locations, new cars, endless levels, more intelligent zombies, power-ups, and more.
7. Driving zombies
You guessed it right! In the latest version, the zombies aren't just walking; they are driving too. You will find a zombie driving a minitruck to launch rockets, bike riding zombies, and many more. They're getting smarter with each upgrade. 
8. Other interesting features
You will also find a realistic ragdoll physics engine to crash into zombies and make them fly. The game has fantastic animated sequences with a Halloween mode where you take the vehicle and smash it into a pumpkin. They introduced drones in the latest version.
Reviews of Earn to Die APK:
The gameplay and features are fascinating, but they are only worth it if they function smoothly across devices. We have seen that even the best games develop glitches with time. To learn how to Earn to Die APK is performing and identify the problems, we checked some online reviews, and here is a summary. 
Positive
It's a simple concept and an easy game that comes with exciting and entertaining features. After a few updates, the game is worth it and running smoothly.
You can play this game with your friends, and till now I haven't faced any issues.
It's an excellent game with no ads and disturbing pop-ups.
The game is not too hard, not too easy. It's simple and a fantastic option for an average mobile gamer.
Playing this game since childhood. The satisfaction of knocking zombies and moving forward is what I play for.
Moderate
Earlier the game was good, but the developers ruined it with more ads after each level.
The game is good, but they must provide an option to move the vehicle with the help of arrow keys on a Chromebook. It would be more enjoyable.
It gets boring after a while; you're just smashing a vehicle into zombies. The team has to introduce some exciting options.
The controls aren't great.
You quickly get run out of fuel when you don't press the lever for 10+ seconds, and the vehicle starts rolling down the hill. It isn't enjoyable.
Negative
I paid for this game and still get ads. What's worse than this.
It's boring and comes with repetitive levels. You'll be just repeating the same things.
The game has a lot of bugs and software related issues, good time waster.
Unable to install the game on my device. Each time it displays the same error "unable to download".
Horrible and the worst experience. Earlier, the game used to be great, but now its numerous ads put together.
Pros and Cons of Earn to Die APK:
Let's quickly evaluate the pros and cons to decide to use the app or not.
Pros
Lightweight and straightforward game.
Easy to play with endless levels.
Available of multiple platforms, including scoreloop support.
They allow you to play it with your friends.
Cons
The latest update got some bugs that the team has to resolve.
They introduced a lot of ads, and most users complained the same.
You have to watch some ads even after purchasing a subscription.
It gets boring where you keep smashing the vehicle in zombies.
Conclusion on Earn to Die APK:
Earn to die used to be a fantastic game with a million plays and a huge fan following. However, the recent reviews show that the app has introduced a lot of annoying ads, and the game has developed a few bugs.
Even they are famous to date but need to work on many issues. In the end, it's a good game, and surely you will enjoy it.  
Also, check and download Gacha Club Edition APK.