In this Miitomo APK review, we will learn about the basic features of the app, steps to start, in-depth analysis with reviews, pros & cons, and some common faq about the app.
Nintendo developed Miitomo, a company that is famous for developing games. Most Nintendo fans were super excited about the app and waiting to see some of their favorite Nintendo games on a mobile app.
However, their excitement came to a halt when they found out that Miitomo is a social media app and not precisely designed for playing games.
Still, because of Nintendo's popularity, the Miitomo APK became an overnight success and gained over one million users within three days of its launch. They overtook instant messenger Line and became the most downloaded free app on the Japanese App Store in march 2016.
It didn't stop here, and as per Wikipedia.
On March 31, in less than 24 hours of its worldwide launch, Miitomo crossed 3 million users worldwide and reached the top of the U.S. app store. Later the company got 1.6 million downloads in 4 days in the United States. By April 2016, Miitomo got a user base of over 10 million with 300 million conversations between friends and over 20 million screenshots taken within the app.
Miitomo is famous! Let us understand what it's famous for and what's in there for you.
What is Miitomo APK?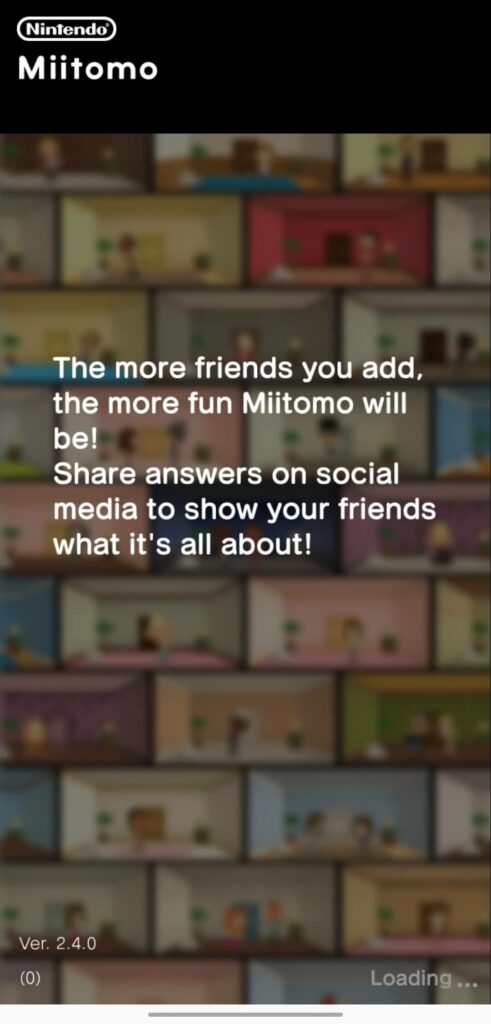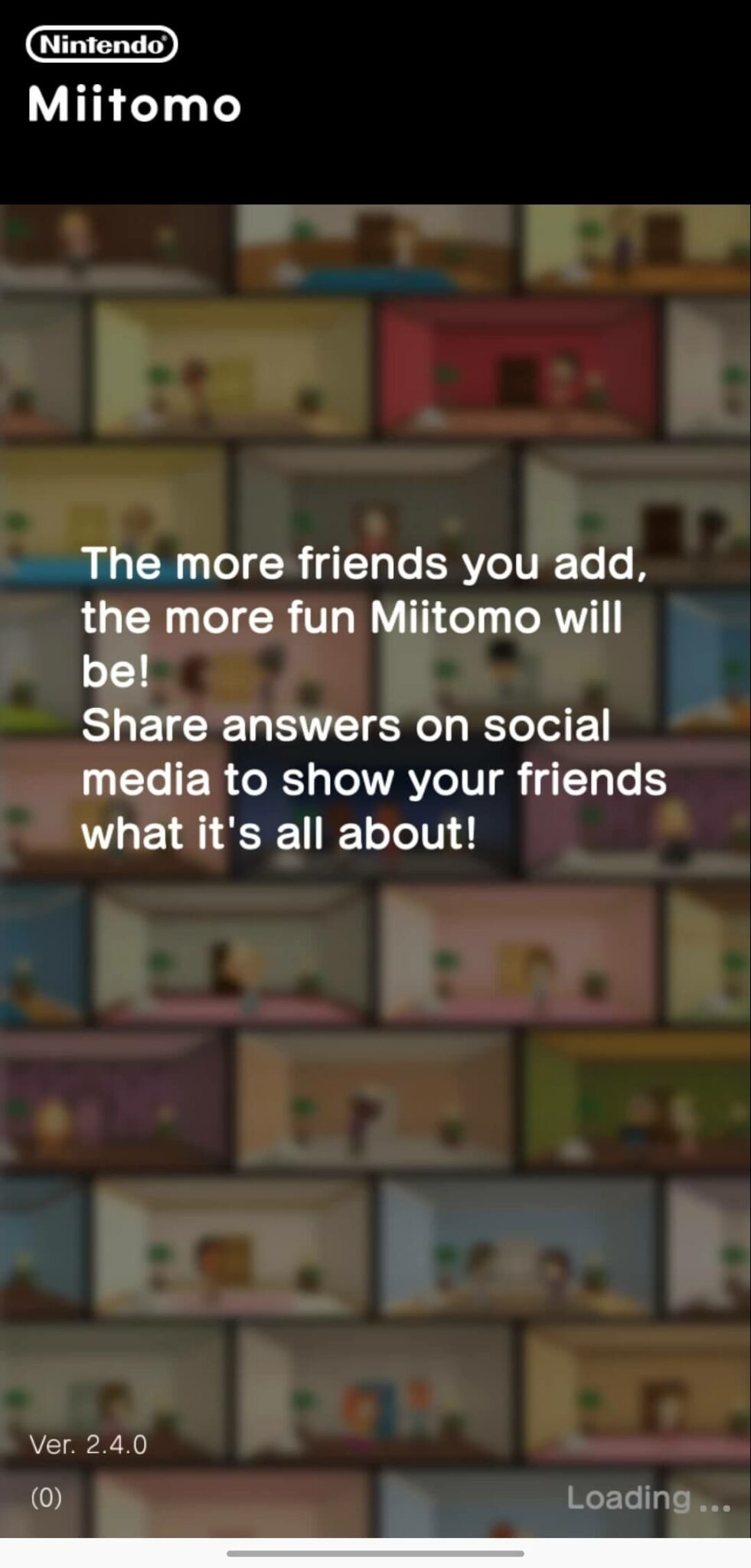 Have you ever used Snapchat? They allow you to create a virtual avatar called Bitmoji, which you can use to interact with others.
Similarly, Miitomo allows you to create your avatar called Mii, they allow you to design it as you want, you can select what it wears and how the avatar speaks.
Miitomo is a messaging service where you can interact with your friends differently.
The app is simple to use like other instant messaging apps, yet it's unique and has taken personalization to a different level.
Your experience will be much different compared to Facebook or WhatsApp.
Now when we understand what is Miitomo, let's dive deeper to know how it exactly works and what feature does it provide?
Also, check and download Friday Night Funkin APK.
1. Customize your Mii
After signup, the app will ask you to create your Mii. It's your virtual look-alike. Miitomo provides a vast library of facial features to design it just like you.
After designing your Mii and giving it a nickname, they provide more customization options like you can select how it speaks and even how it moves and behaves.
2. Mii ask questions
In Miitomo, you Mii will ask you some personalization questions that you wouldn't have heard about. The same goes with you your friend's Mii as well.
Your Mii and your friend's Mii character act as social go-betweens, and they tell each other these details.
3. Miitomo coins
Miitomo is a freemium app; it's available for free but comes with some in-app purchases. The currency used in the app is called Miitomo coins. You can use these coins to purchase stuff like premium clothes and more.
4. Dress your Mii as you want
Miitomo provides a wide variety of costumes to choose from for characters. You can find streetwear, formals, outfits, everyday style on the app. Purchase this clothing by spending your Miitomo coins.
5. Miitomo game and Drop
Miitomo also provides a minigame in which you have to drop a Mii into a playfield and then watch it bounce around as it falls toward a variety of platforms. You get a chance to win a prize based on where it lands.
To participate in Miitomo Drop, you need Miitomo coins; you can purchase them or win them playing the game I just mentioned.
They also got a daily bonus option to earn game tickets and use these game tickets to play Miitomo games.
6. Miifotos
Miitomo APK also provides an option to create images called Miifotos. Moreover, you can build a library of stamps, backgrounds, and fonts by putting your Mii and your friend's Mii characters in pictures. You also get an option to choose photos from your gallery to use as backgrounds for Miifoto creations.
Till now, you must have understood that Miitomo APK focuses a lot on creating personalized avatars and socializing. The app provides gaming options, but they still got a long way to go in gaming.
These are some more points you must know about.
Who can use it?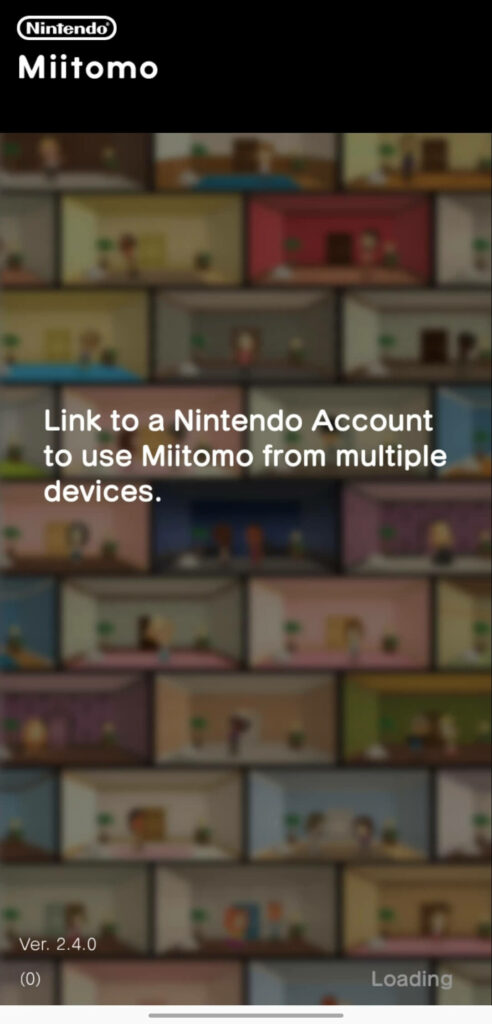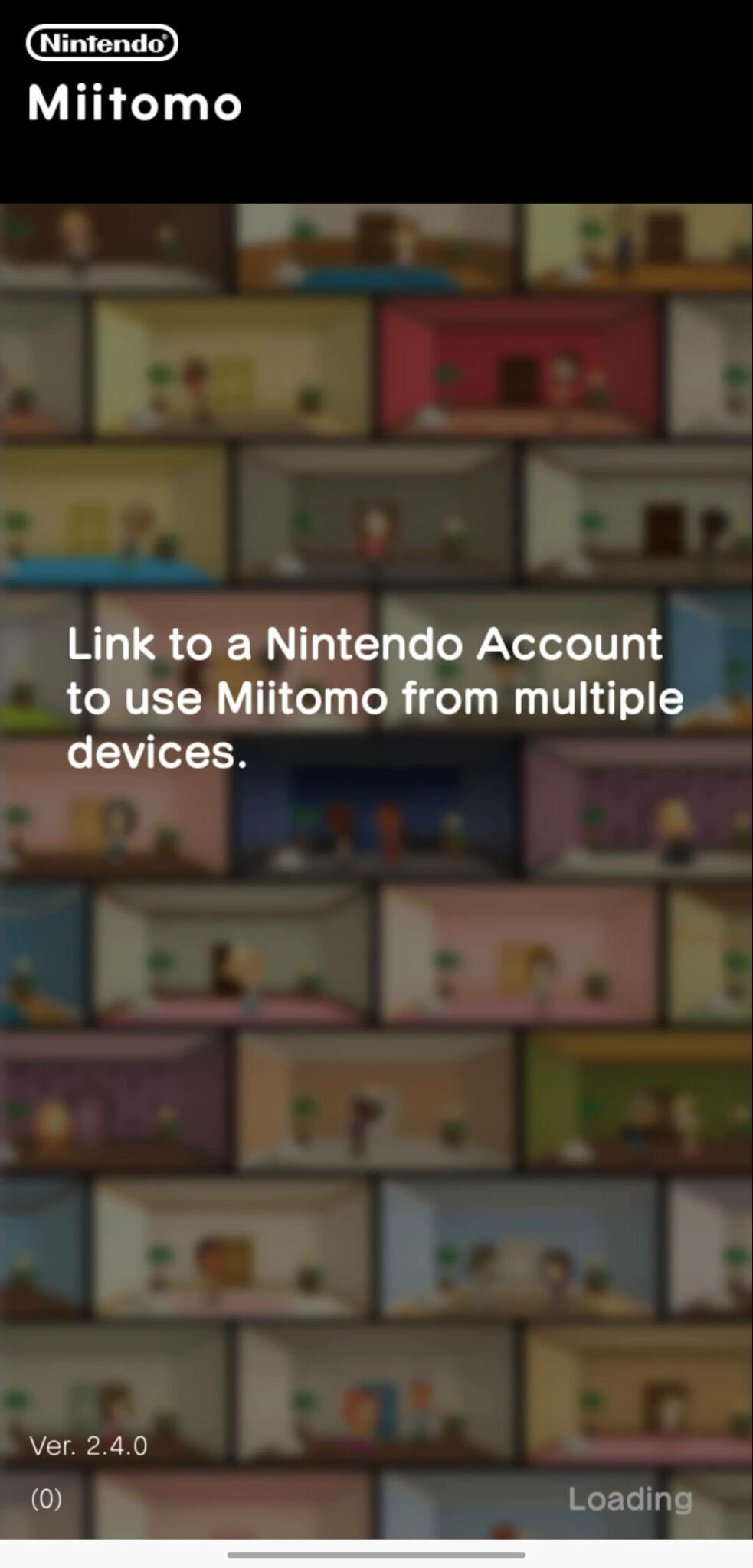 The app is not for all. Also, it doesn't solely focus on adults. Anyone who is 13 years or older can use the Miitomo apk.
There are no other restrictions or age censorships, as the app is based on communications and requires social interactions. That's why there is an age limit of 13+.
Where can you use the app?
Miitomo Apk released their first app in Nintendo's home market of Japan on March 17, 2016, and then it was released for the world on March 31, 2016.
Currently, the app is available to users worldwide. There are no restrictions for its use in any of the countries.
What are the requirements to Install?
They don't have any specific requirements. You can directly install the app from the play store and the app store or install the Miitomo APK using any mobile browser.
As per the last update, you need Android 4.1 or more to download and install the app.
Other social media apps like Facebook works on a desktop, but for Miitomo, you can only use it on a mobile app. It won't work through the website.
Is Miitomo APK safe to use?
Miitomo is absolutely safe to use as it's already registered on both the app store and play store. The app has been rated positively by most of the websites.
Also, it's famous, got millions of users worldwide, and has a team to respond to all your queries.
Miitomo APK Reviews:
Let's check some Miitomo APK reviews because none of the platforms is free from problems to check what problems people are facing; we assessed the online reviews on multiple rating websites, communities, social media handles, Youtube, play store, and Appstore. Here's a summary of some common reviews.
Positive
1. The app works well, and the game is easy and fun to play.
2. This is an absolutely unique way to interact with friends. Never seen before!
3. Nintendo has successfully added a sense of fun with some rewards that make the app worthwhile.
4. I find the app exciting and love the concept.
5. Never faced any issue with Miitomo. It works smoothly.
Moderate
1. The options are too few. They need to add more options to keep the user's interest for a long time.
2. The app is silly and childish; it doesn't make any sense.
3. Miitomo APK is boring, and clothing is way overrated.
4. The game needs serious updates, and it would be great if the app launched more games.
5. If you don't have a lot of friends, then Miitomo APK is not for you. There are no attractive solo options.
Negative
1. The game is incredibly dull, and there is hardly anything to do.
2. This is another dull, boring, and pointless app.
3. Poor content, using it from 5 days now uninstalling.
4. Most features in the app are terrible and annoying.
5. Don't waste your time here. Try other apps instead.
Pros
1. Unique and a new concept.
2. Provides multiple options for personalization.
3. You can earn rewards in the app.
4. Safe, accessible, and easy-to-use social app.
Cons
1. It's boring and doesn't provide enough options.
2. If you don't have many friends, this app is not for you.
3. In-app purchases are not worth it.
4. It needs a lot of improvements.
I found most of you were asking some common questions on social media. Here's a list.
Faq's on Miitomo APK:
1. Is Miitomo free to use?
Yes, you can use the Miitomo APK for free. There is an option to purchase Miitomo coins with real money; you can use these coins to redeem for items like clothing and Mii characters. You can also collect free coins by playing games.
2. Does Miitomo works offline?
No, the app only works when you connect to the Internet.
3. Can multiple users use Miitomo on the same device?
Every user has to create an account, and multiple users cannot use Miitomo on the same device.
4. What operating system do I need to use, Miitomo?
It works on both android and ios operating systems.
How can I download this Miitomo APK app from this very site?
Ans. To download it from this very site, you must follow some steps given below. Furthermore, we must tell you that downloading any app and game from our APK downloading platform is completely safe, reliable, and easy. So if you also want to download this from the site, follow these steps:
1. Download the Miitomo.apk file from the green box available on top of this page. 
2. Now, search for the same downloaded file in your device directories or file manager.
3. Click on the file to install it and then click on the install button.
4. While the installation process of the Miitomo APK, a random popup bar can appear with a message of an unknown source detected. Just click on allow access and finish the installation. 
5. In a while, your APK file will be downloaded on your android phone. Now open the app and enjoy.
How To Download and Install Miitomo APK for PC or Windows Devices (Android Version)?
You can also use Android apps on your PC by simply installing a PC emulator. The best Emulator Known by everyone is BlueStacks.
First of all, you have to download the BlueStacks app on your PC or any Windows device.
After installing the app of blue stacks register in it. After completing all the processes search for Miitomo APK in it.
You will get the list of APKs available on your device screen.
Install the app with the help of blue stacks and enjoy using it. These Emulators helps you to use mobile apps on a PC.
Now, you got to know that you can download and use this app on Android devices and Windows devices.
What if Miitomo APK Crashes or stops responding?
You have seen a lot of apps stops responding or sometimes they crash. This problem is seen with many apps and it becomes sometimes more crucial. You find that the app is not opening and crashes as soon as You try to open it. It also starts showing that the app is not responding or anything like that. You think that the app will not work on our device from now and You don't know the best practice to do it. So here I am going to tell you a few steps that you can follow whenever your app gets crashes or does not respond. Follow the steps given below and you will get to know the exact step that you have to follow to do so. Let's get started with it:
When your app crashes or does not responds, the very first step that you have to follow is that you should restart the app by closing it.
Most of the time the app started working itself by restarting it.
It then also you face the same problem then you have to follow the next step i.e., you have to go to the settings.
In settings search for the app section. Now find the app that is creating the problem.
Open the app and you will a see a option of 'Clear Cache' in from of you.
Click on clear cache and then try to open the app. Most of the time the problem get solved by this step. The app will run fine.
If then also the problem does not get away, you have to follow the last step and. i.e., you have to uninstall the app.
After uninstalling the app reinstall it and then try to open it. The app will started working fine.
If Problem does not solves:
After doing all the steps still, the app does not respond properly and you face the same problem then the problem is not with your device. This problem is coming from the server. For this problem, you have to wait till the developers of the app correct it.
Last Words (Miitomo APK):
Miitomo Apka unique concept that no one has seen before. They provide multiple options for personalization, a fun way to interact with friends, opportunities to earn rewards, and more.
On the other hand, they got very few options to interact and remain engaged, boring games, pointless in-app purchases, and more.
The app is not perfect, and they need a lot of improvements, but it's unique and worth trying.
So, what do you think about the Miitomo Apk? Are you going to try it? 
Also, check and download Fnaf Security Breach APK.